MSR Carbon Reflex 1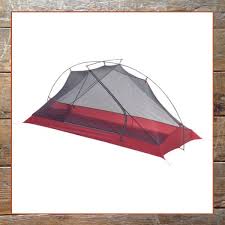 If you're an avid backpacker, you've probably owned or dreamed of owning at least one MSR tent. They're the masters of lightweight livability and their durability is unbeatable. If you're into lightweight (and we mean REALLY lightweight), you've got to check out the redesigned Carbon Reflex 1. Weighing in at a skinny 1lb 7oz and compressing to nearly water bottle size, it's so lightweight and compact that you might forget that you're carrying it. But what really impresses us about the Carbon Reflex 1, is its livability. Most tent makers skimp on space to save weight, but not MSR. At 17 square feet, this ultralight shelter is just 1 square foot smaller than MSR's iconic Hubba, but weighs nearly a pound less. Check it out here.
Osprey Atmos & Aura AG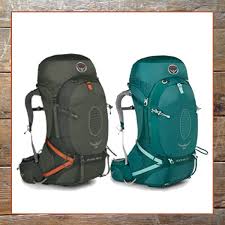 One of the classic gear upgrade mistakes is getting an ultralight pack without getting the ultralight gear to go along with it. The truth is, most ultralight packs skimp in the frame department, which is fine if you're committed to shaving every extra ounce. But for most backpacking enthusiasts, a slightly heavier pack with a more robust frame will actually feel lighter when loaded, because your weight will be more efficiently distributed. We think that the Atmos (men's) and Aura (women's) offer a perfect balance between weight and support. Weighing in around 4lbs (weight varies by size), it's a good pound lighter than many packs on the market. We are also huge fans of the Anti-Gravity suspension, this super supportive mesh wraps all the contact points on the pack, giving you awesome ventilation, creating a custom fit, and eliminating pressure points.Check them out here.
Big Agnes Superlite Q-Core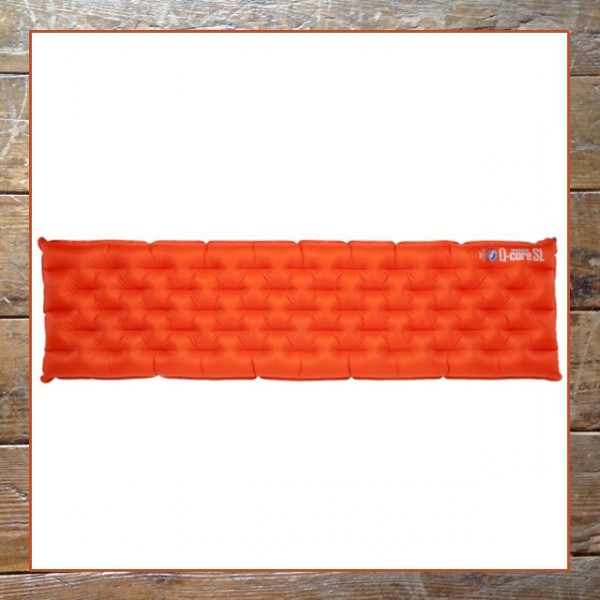 Sleep- nothing can make or break your adventure quite like it. Thankfully, Big Agnes has mastered ultralight comfort. The Superlite Q-Core is as comfortable as a full size air mattress, inflates with just a few breaths, and weighs in at just 1 lb. Check it out here.
Therm-A-Rest Vela HD Quilt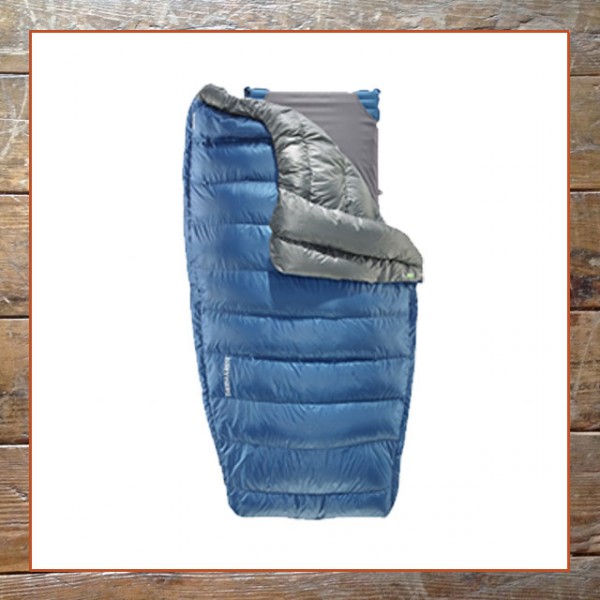 The best way to shave weight (and gain comfort) in warmer weather? Ditch the bag! Down camp quilts are taking off in a big way and can see why. We love how they provide real bed comfort and just the right amount of warmth, without bringing along more weight than you need. The Vela HD is loaded with clever features like side baffles, to keep you draft-free and an elasticized footbox, to keep your comforter in place. It's also available in a double size, if you're feeling snuggly. Check it out here.
Come check out these great camping finds, along with discounts, prizes, and swag, at Campapalooza.
https://diamondbrandoutdoors.com/wp-content/uploads/2016/07/blogatmosaura.jpg
1000
1000
Diamond Brand Outdoors
/wp-content/uploads/2017/09/diamond-brand-outdoors.png
Diamond Brand Outdoors
2016-03-30 16:46:14
2017-06-28 15:12:58
New at DBO: Top Backpacking Picks