As summer temps heat up, most people are eager to shed layers to keep cool. But there's one layer that's worth hanging on to, no matter how hot it gets. Yes, I'm speaking of the humble scarf. A lightweight scarf is one of the most versatile accessories around, and it deserves a spot in your travel bag. To be honest, it probably deserves a spot in your everyday bag too. Not convinced? Here's 5 handy uses for the scarf.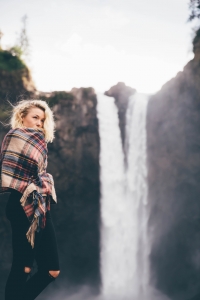 1- Keep Warm – I know, we just talked about how hot summer is. But have you ever noticed how cold air conditioned buildings and airplanes can be in the summer, especially in contrast to the sweltering outside temps? Or maybe you've gone for an evening walk on the beach and were surprised at how chilly the breeze was. A scarf makes a perfect lightweight wrap or blanket that takes up almost no space.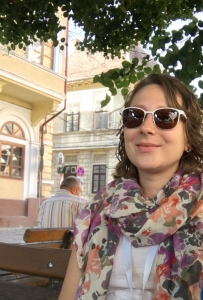 2- Add Some Polish – Want to bring less when you travel? A scarf is an easy way to dress up an otherwise casual outfit. I love tossing a scarf on with a t-shirt or tank dress to go from sightseeing  to dinner, without a wardrobe change.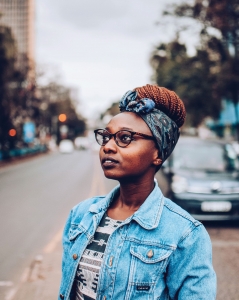 3- Tame Unruly Hair – I don't know about you, but I've never gotten off a long flight and been excited about the state of my hair. A small scarf can easily be tied as a headscarf or headband to make you instantly look a little more put together.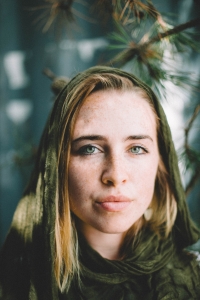 4 – Cover Up – Many religious sites throughout Europe and Asia require or expect visitors to cover their head, shoulders, or knees. A scarf is an easy way to dress comfortably, while still being ready to honor local customs. As a bonus, a large scarf can also be tied as a sarong for post-swim coverage.
5- Instant Bonus Bag – Want to hit up the farmer's market, but forgot your reusable bag? Or did you opt to save space by bringing only a backpack, and then decide it would be nice to have a shoulder bag? You can fold a scarf into a simple bag in just a couple of minutes.
Ready to give the scarf a place in your summer bag? Stop by Diamond Brand Outdoors to pick up your next summer scarf. They've got dozens of cute styles starting at just $14.99.
https://diamondbrandoutdoors.com/wp-content/uploads/2019/06/DSC_0525.jpg
713
800
Diamond Brand Outdoors
/wp-content/uploads/2017/09/diamond-brand-outdoors.png
Diamond Brand Outdoors
2019-06-27 09:59:00
2019-06-27 14:35:37
5 Reasons Why Scarves are the Ultimate Travel Accessory