If you're working on reducing your impact on the environment, Christmas gift shopping may seem like a nightmare. Too often we're bombarded with ads for items that no one really needs. And while the price tag might be cheap, they often come at a huge environmental and social cost.
But balancing sustainability with getting into the holiday spirit is possible – just follow these five tips.
Choose environmentally friendly products. Manufacturing can be a dirty process. Many outdoor brands are changing this by opting to use organic cotton, recycled polyester, and Blue Sign certified processes.
Buy quality items. One of the biggest ways to reduce your impact is by cutting down on consumption. Instead of buying your close friends several cheap gifts, search for one item that they will use for years.
Buy local. Shopping at a local retailer rather than online cuts down on your carbon footprint, and boosts your local economy. Bonus points if you also select products that were made locally.
Choose fair-trade. Fair trade certification means that products are made in good conditions by workers who are paid a fair living wage.
Buy for a cause. Supporting brands that donate a portion of their profits to worthy causes is a great way to vote with your dollars. It's even more special if you're able to find a cause that the giftee is passionate about.
Not sure where to start? Diamond Brand Outdoors carries dozens of brands that are working to make a difference. Below are a few of our favorite gifts that do good.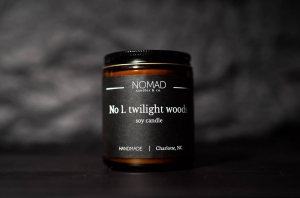 Nomad Twilight Woods Candle – This comforting candle is a lovely blend of citrus, wood, and vanilla. It's chemical free and handmade in North Carolina.  $18.00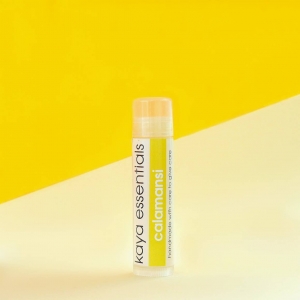 Kaya Essentials Lip Balm – This lush lip balm is on a mission to alleviate the cycle of poverty among coconut farmers in the Philippines. It's hand crafted using fair trade coconut oil and naturally derived fragrances. We're partial to the calamansi – a refreshing citrus scent. For every item sold, a school meal is provided to a Filipino child. $5.00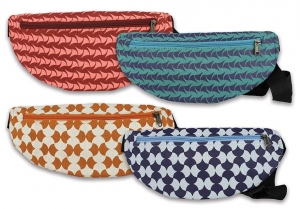 Malia Designs Hip Sack –  These functional bags are made in Cambodia using recycled and repurposed materials. They also fight human trafficking by providing long term employment to vulnerable individuals. $32.00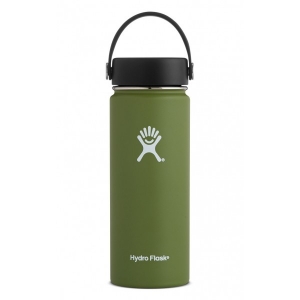 Hydroflask 20 oz Widemouth Bottle – Having a reusable water bottle that you look forward to using is a surefire way to reduce your single use plastic consumption. Hydroflask also works to support non-profits that build, maintain, restore, and improve access to our parks. $27.95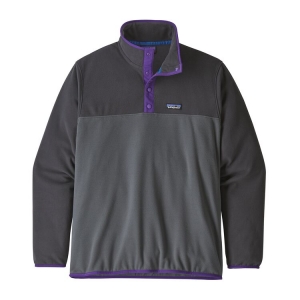 Patagonia Micro D Snap-T Pullover – This cozy pullover is made using 100% recycled polyester micro fleece, and is sewn by employees who are paid a living wage at a fair trade certified factory.   Patagonia. Couple that with Patagonia's legendary durability, and you've got a responsibly made gift that they'll still be wearing years from now. $89.00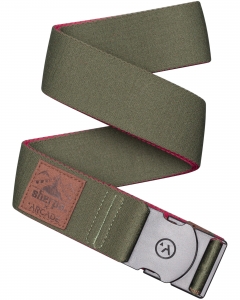 Arcade + Sherpa Belt – With its stretch and low-profile buckle, this belt is so comfortable that you'll forget that your wearing it. Every belt sold pays to send 4 children in Nepal to school for a year, opening the door to safe work with fair wages and lifting entire families out of poverty. $29.00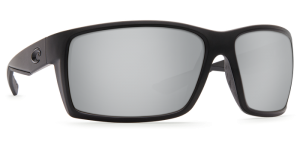 Costa Del Mar Reefton Sunglasses – Costa's love of the ocean goes beyond words; they're working to clean up our waterways and reduce their plastic consumption. These high performing sunglasses are free of traditional plastic. Instead they feature a bio-resin that is made out of castor seeds, rather than petroleum. They also feature glass lenses, which are more durable than plastic, and require less frequent replacement. $249.00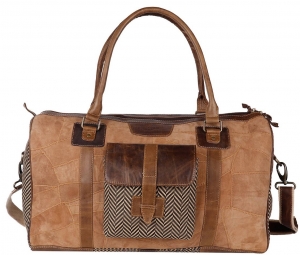 Vaan & Co Hardy Duffel Bag –  Vaan & Co takes leather remnants that are discarded from footwear and apparel factories and transforms them into uniquely beautiful bags. This duffel is just the right size for a carry-on or weekend away, and thanks to its quality leather construction it will hold up to years of use.  $174.00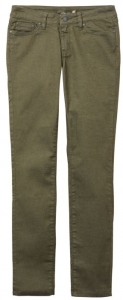 Prana Kayla Jean – Conventional cotton is dirty stuff – it requires a tremendous amount of pesticides and pollutes our water table. These fair trade certified jeans keep it clean by opting for organic cotton. They are also super stretchy and flatter every body type. $89.00
https://diamondbrandoutdoors.com/wp-content/uploads/2019/11/mel-poole-dsTVwp376kc-unsplash.jpg
4000
5000
Diamond Brand Outdoors
/wp-content/uploads/2017/09/diamond-brand-outdoors.png
Diamond Brand Outdoors
2019-11-13 15:22:47
2019-11-14 11:23:51
The Responsible Gift Guide