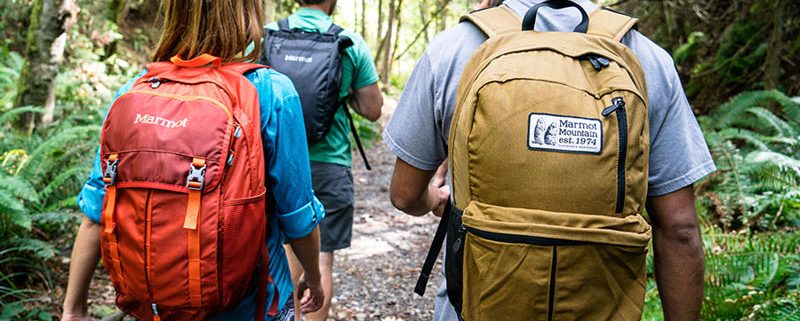 The Gist
Spring camping season gets an early start with a preview of 2017's best reviewed gear from international innovators as well as local favorites. Free hourly workshops on topics from festival camping to choosing the right backpack for a thru hike to getting started to hiking are joined by giveaways and the presentation of $12,000 in grants to local environmental nonprofits.
Who's Going to Be There
We've announced Adventure Medical Kits, Buff Headwear, Chaco, Deuter, Eagles Nest Outfitters, ExOfficio, Free Fly, Goal Zero, Good To-Go, Howler Brothers, KEEN, Kelty, La Sportiva, LEKI, Marmot, Mountain Hardwear, Mountain Khakis, MSR, NEMO Equipment, Oboz, Osprey, Outdoor Research, Outdoor Tech, Salewa, Sherpa, Smartwool, Snow Peak, Stanley, Therm-a-rest, Vasque, Western Mountaineering, and Wigwam. You can also chat with representatives from awesome organizations like Asheville GreenWorks, Conservation Trust for North Carolina, RiverLink, and The North Carolina Arboretum.
Hikes, Workshops, Trail Runs, and More
10:00 a.m.-2:00 p.m., Test Drive Salewa Footwear 
Salewa is a family owned mountain brand that has been in business for over 80 years. Focusing on high quality, durable technical footwear perfect for a trip up Mt. Mitchell or kicking it around Asheville, this is the perfect chance to test drive a pair of trail shoes or hiking boots. Kurt Smith will use his knowledge to select a pair that's right for you. Take them for a run or a walk on the Mountains-to-Sea Trail anytime throughout Campapalooza.
10:30 a.m., Hike the Mountains-to-Sea Trail
Join Marmot's Stephanie Whitaker for a 30-minute morning hike along the portion of the MST that runs alongside our store and the Blue Ridge Parkway. It's a great chance to identify native flora and fauna while sticking close to all the Campapalooza fun.
Giveaway: Stanley Steel Growler Pack
11:30 a.m., Choosing the Right Hiking Shoe
Oboz Footwear Expert Alex Cavner travels the southeast with one goal: matchmaking hikers with the perfect fit. Though there seems to be a dizzying array of choices, his process can easily drill down to correct type and fit, leaving you free to worry about style and color.
Giveaways: Oboz shirts, hats, and samples
Noon, Presentation of Grants to Local Organizations
We're local and we like to support local groups connecting youth to the outdoors. Call it civic pride or mountain spirit, but we think it's the right thing to do. We're presenting $12,000 in awards to Asheville GreenWorks, Conservation Trust for North Carolina, River Link, and The North Carolina Arboretum.
12:30 p.m., Meet Shelly the Eastern Box Turtle + Friends
Did you know the Eastern box turtle is our state reptile? Did you know that these turtles can live to be 100 years old? Jonathan Marchal will introduce Shelly, The North Carolina Arboretum's "celebriturtle" and learn about how you can help she and other turtles that call Western North Carolina home.
Giveaways: KEEN Arroyo II keychains for everyone
12:30 p.m., Bamboo You: New Trends in Clothing
Free Fly spent over two years developing their unique bamboo fabric blends to create apparel made from an ultra-soft performance fabric that is breathable, provides UV protection, wicks moisture, and is naturally odor resistant. Jeff Weathersbee will run through the effort to make durable clothing from one of nature's most sustainable resources.
Giveaway: Free Fly clothing
1:30 p.m., Solar Power Your Adventure
Goal Zero's line of portable solar products allows you to charge almost anything while exploring the outdoors: phones, laptops, lights, refrigerators, and more. Ultra lightweight and portable, Crandall Caughman will run through the technology that powers the weather-resistant solar panels of the next generation of outdoor products.
Giveaway: Goal Zero charger
2:00 p.m., Picking the Right Pack
Osprey backpacking expert Will Pfister knows a poor fitting pack can be the difference between a great time and a terrible time outdoors. He believes in making the right relationship between pack and its wearer. He'll run through the basics of picking the correct pack for any adventure.
Giveaway: Osprey
2:30 p.m., Hiking on the Mountains-to-Sea Trail
Sponsored by Outdoor Research, one of our expert team members will lead a 30 minute hike on section of the MST different from the morning hike. Different times of the day bring out different vantage points so you may want to do both!
Giveaway: $150 Outdoor Research gift card
Discounts + Special Buys
(Click here for more details!)
Build Your Own Camping Package with savings up to 40% off
30% off select colors of Hydro Flask
40% off ENO CamoNest + CamoNest XL
40% entire stock of Outdoor Tech
30% off Thule sample packs + luggage
BOGO 60% off Yeti Rambler 30oz. Tumbler
40% off Platypus .5 Liter SoftBottle
40% off select colors of Freefly men's bamboo polos
$10 Storm Creek performance tees
25% off MSRP Patagonia samples
30% off MSRP Prana samples
Canvas tote ($28 value) with any KEEN footwear purchase
Streamer 3L ($27.95 value) with any Deuter

purchase

Lasting Impressions tee ($27.95 value) with

purchase

of any two or more Royal Robbins items
Firecracker Snapback trucker hat ($29 value) with

purchase

of any two or more Howler Bros. items
MK 

Wallet

 ($24.95 value) with

purchase

of any two or more Mountain Khakis items
Multi-functional headwear with any Goal Zero or The North Face 

purchase

Running hat or drawstring sack with any Lowa

purchase
Giveaways + Raffles
These will be announced at Campapalooza, but they're very, very, very awesome!
Why We're Doing It
In 1964, we opened the first outdoor gear shop in Western North Carolina: a 900 sq. ft. garage full of factory seconds. Over the years, Diamond Brand Outdoors has grown to include much more than camping products, but our dedication to quality brands, high service, and community partnership continues to echo through our retail stores. You've been great friends and neighbors, voting us Best of the Blue Ridge and Best of WNC multiple times and making us the first stop for adventure for generations.
We're celebrating with Campapalooza from 10:00-4:00 on March 18 at our store in South Asheville's Parkway Center (1378 Hendersonville Road). It's a chance to upgrade or add to your camping collection with one-day-only discounts, prizes, and giveaways. Camping experts will be hosting clinics and workshops throughout the day. You'll also have the opportunity to try out our favorite tents, sleeping bags, stoves, pads, and more. We'll also supporting the next generation of explorers with a noon presentation of $12,000 in grants to nonprofits providing hands on outdoor experiences to local kids and teens. Read more about those here and here.
The best part: the fun, discounts, and education are free and open to the public. There's no membership required! Kids and well-behaved pets with owner on leash are welcome.