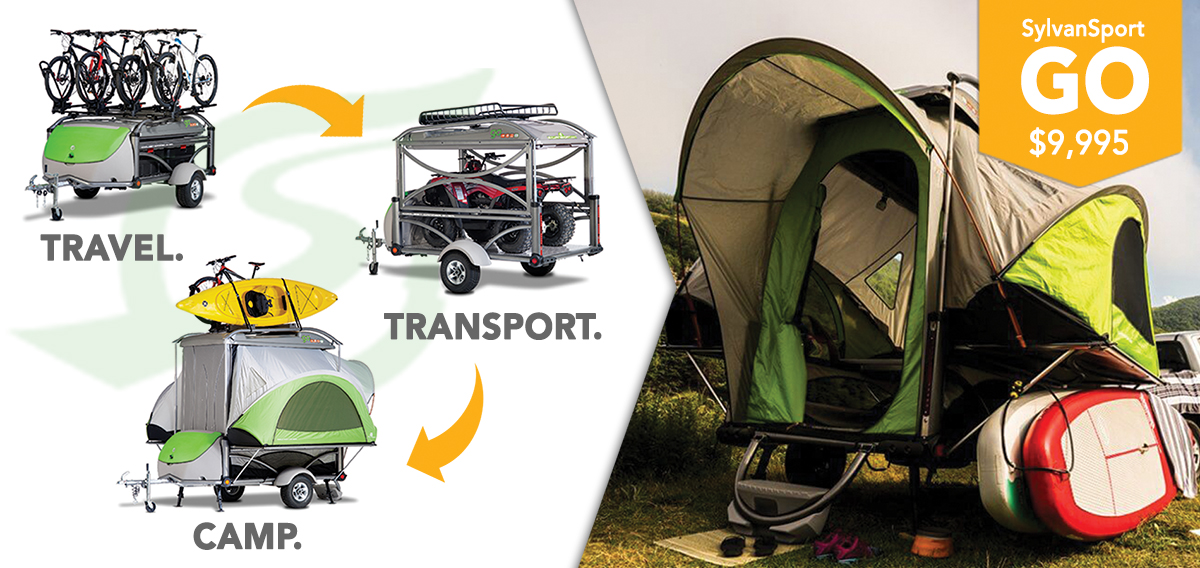 Diamond Brand Outdoors is Asheville, North Carolina's SylvanSport GO Dealer
If you're serious about filling your free time with outdoor adventures,  SylvanSport trailers are definitely worth a look. The SylvanSport GO is an innovative adventure companion that combines a luxe camping trailer, roomy gear hauler, and tough utility trailer into one compact unit, for the ultimate basecamp. Think of it as the coolest. camper. ever. If bringing plenty of gear is your main aim, check out the GO Easy, the most versatile cargo hauling utility/camping trailer on the market.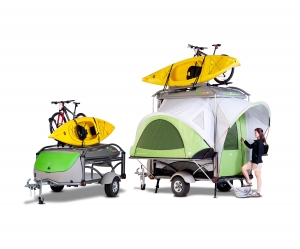 Coolest. Camper. Ever
The SylvanSport GO is the a one-of-a-kind, easy to manage camper. Weighing at 840 lbs., the GO is lightweight, flexible, and easy to manage. It is the "Swiss Army Knife" of camping trailers and can carry up to a dozen boats, bikes, boxes, or combination of gear. Whether you are kayaking, paddleboarding, biking, ATVing, or even hauling a lawn mower or a new refrigerator, the GO has got you covered. So pack up all your gear, and when you arrive at your destination, open up the spacious tent, relax, and enjoy the Coolest. Camper. Ever.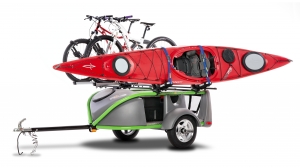 Most Innovative Sport Utility Trailer Ever.
Innovation and performance reach new levels with the SylvanSport GO Easy sport utility trailer. It's super lightweight and towable by virtually any small car, even a motorcycle. It can be stored upright it your garage, taking up only 8 square feet of space. With a 30 lb. tongue weight, it is also easily maneuvered by hand, allowing you to wheel it wherever you want to go. Load it up with bikes, boats, boxes, and all of your gear for whatever adventure comes your way. Try the GO Easy Ultimate for plenty of dry storage and upgraded features.
Visit our Diamond Brand Outdoors in South Asheville's Parkway Center (1378 Hendersonville Road) to view the SylvanSport GO, SylvanSport GO Easy, and SylvanSport GO Easy Ultimate.